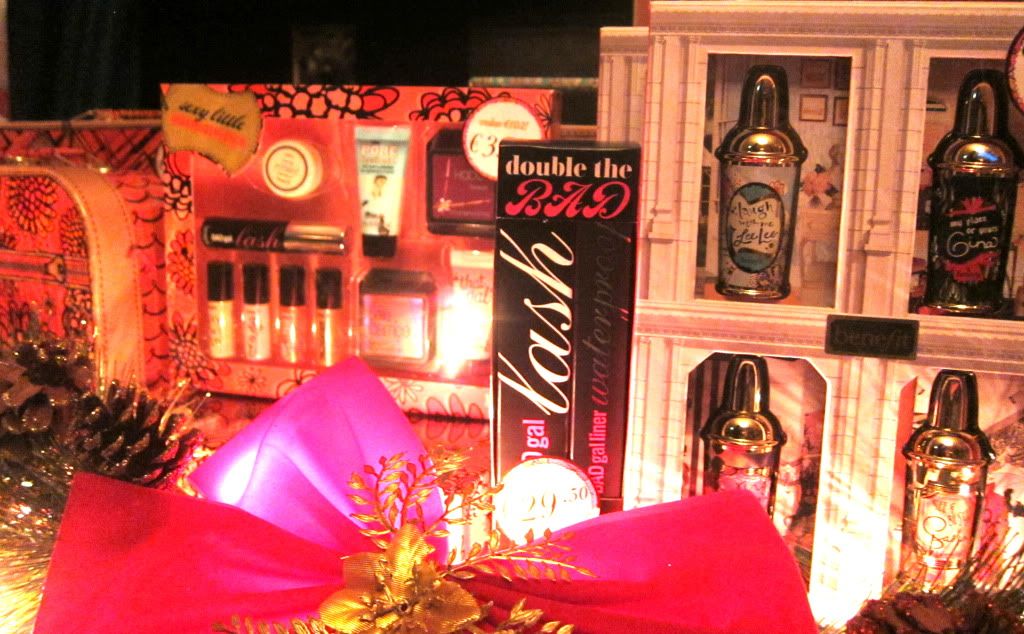 Hey guys so I had the awesome pleasure of attending the Benefit Blogger Christmas Party(I know, the Christmas season starts earlier and earlier each year!) last night in Dublin and you guyyys it was so much fun! Of course a lot of my lovely blogger friends were there but some I had never met before were there too and I think you may have gathered how much I love to meet new people!
Okay okay sorry I'll get onto the fun stuff!
Mark, benefits makeup artist for Ireland(who is amazing by the way!) showed us all of the Christmas sets as well as sneaky little something but as of right now I'm not sure If I'm allowed to talk about it so shh!
The sets this year are of course amazing, I always love having a gander at the sets each Christmas and this year was no different! They all have really cute packaging(when does benefit ever not?!) with a lot of them in mini suitcases that will come in handy for storage(and we all know how much I love a bit of storage!).
(picture from the Benefit website)
I think my favourite would have to be the 'Sexy Little Stowaways' it has a hoola bronzer, need I say more? I am obsessed to the extreme with it. It will feature strongly in my 'my makeup story' when I finally make the video that is! The set also includes:
it's potent! eye cream brightening eye cream to fade dark circles

the POREfessional PRO balm to minimise the appearance of pores

BADgal lash mascara

stay don't stray stay-put primer for concealers & eyeshadows

ooh la lift instant under-eye brightening boost

chachatint mango-tinted lip & cheek stain

sun beam golden bronze complexion highlighter

bella bamba a 3D brightening pink face powder

"that gal" brightening face primer
I had the chance to really play with the i
t's potent! eye cream brightening eye cream today and I have to say I'm a convert! Then of course who doesn't luke the bad gal mascara?
Okay, I can't hide it I love everything about the set, it's totes amazeballs! This retails at £25 which is about €30(we were told the prices in euro but goldfish memory here can't remember exactly!)
All the Christmas sets are available in store now so get yours quick!
I would talk all day about all of the stuff in the Christmas sets but this post is all ready longer then I anticipated..!
We received something awesome but I want to play with it a little and then I'll post a full review so for now I'll leave you with some photo's of the evening so you can feel apart of the extravaganza!
Have a mosey at your local counter or online as well which is linked here.
Until next time I hope you're all well and I'll talk to you soon,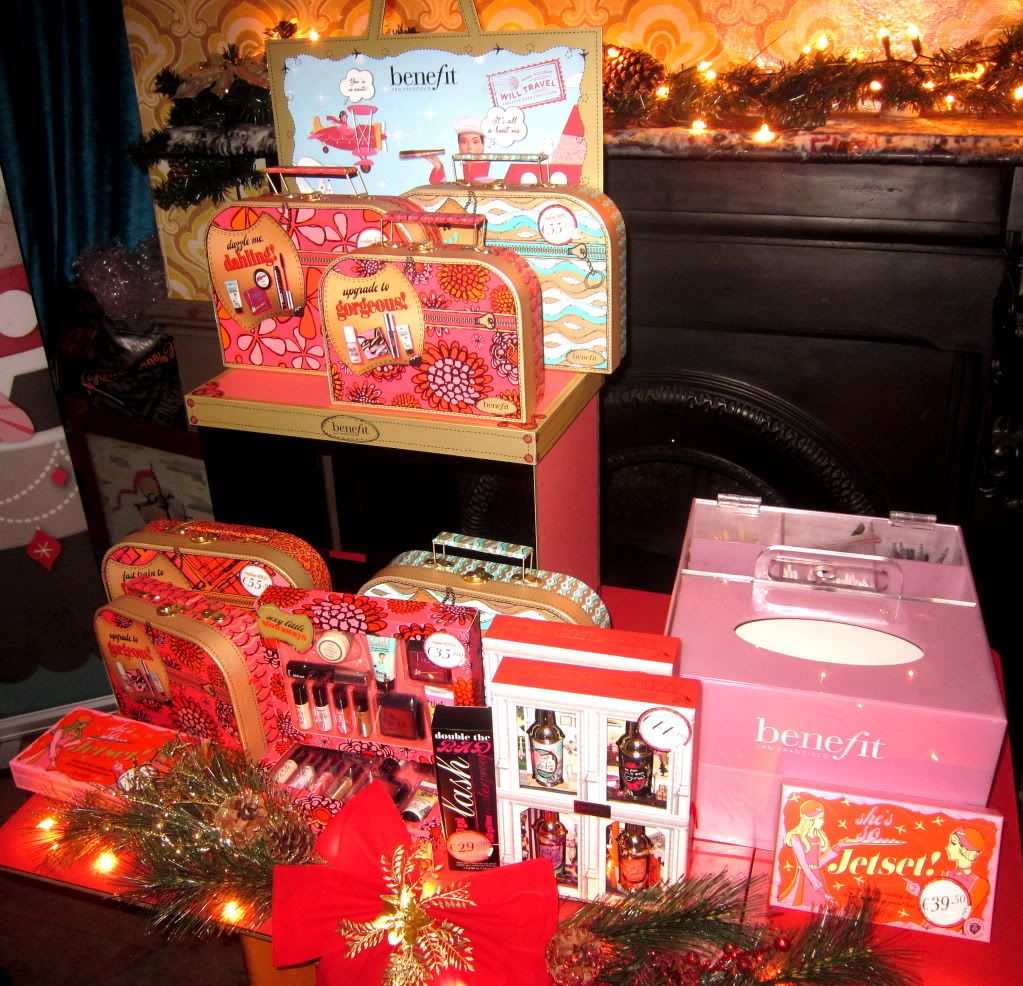 One of the beautiful displays
Mark playing the buzzer game that I honestly didn't play because I don't like losing and it seemed pretty impossible!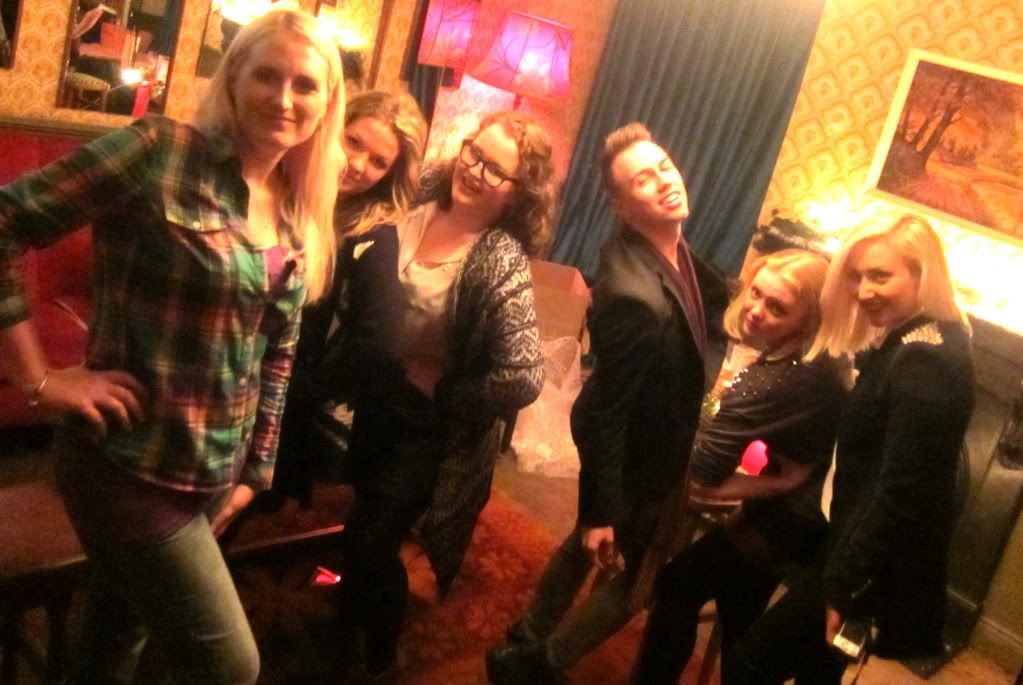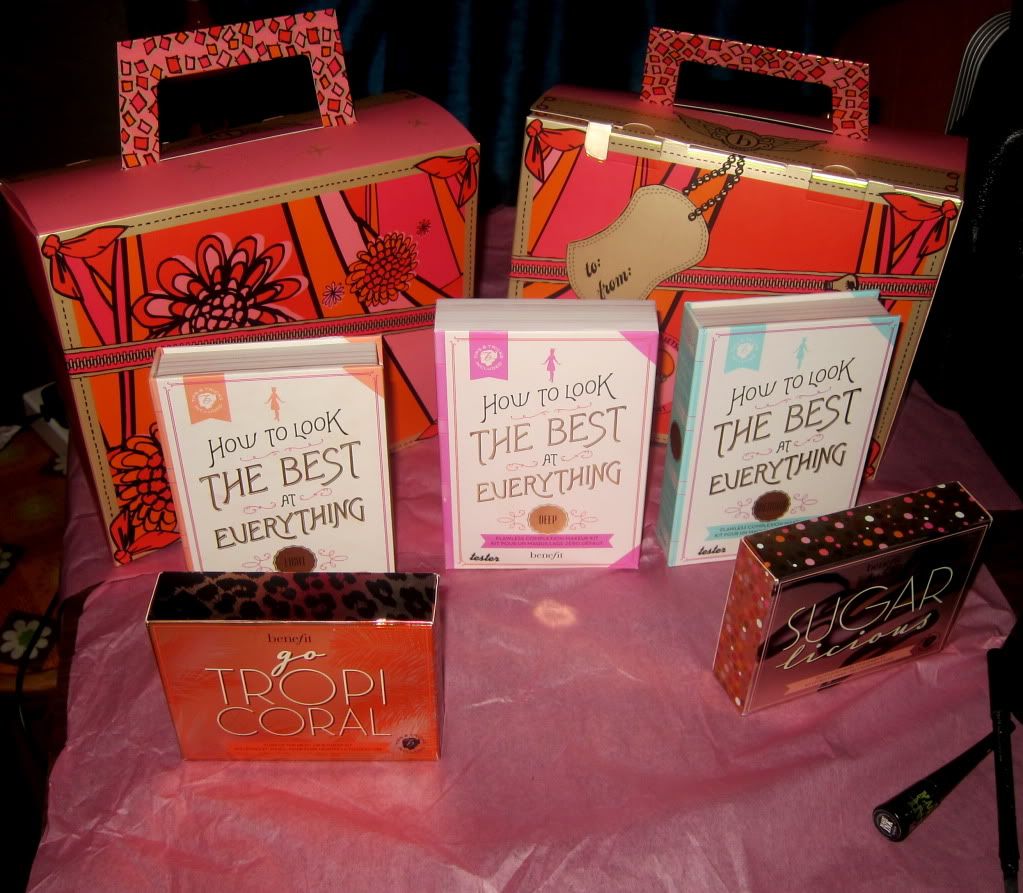 Strike a pose!
A little sneak into the review coming up!