So I have just uploaded a tutorial to my youtube channel which I am totally excited about right now! (Click HERE to see the video!)
I have of late been obsessed with Marina and the Diamonds specifically her acoustic version of 'Homewrecker'. It's insanely good!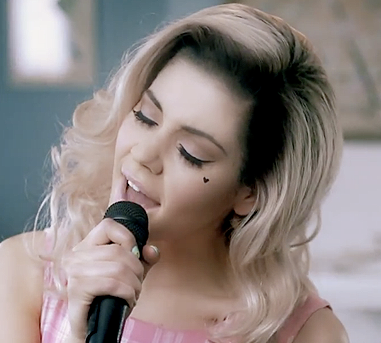 So I decided to do a tutorial inspired by her makeup because I just love the drama of it!
I think mine came out as a mixture between Marina and the Diamonds and a creepy doll!
Let me know what you guys think and be sure to check out the video!
I hope you're all well and I'll talk to you soon,